TCCDC has developed essentially since it was established in 2002 with growing support from a variety of individuals, communities and organizations in Minnesota. We gained high reputation in the communities for professional instructors and curriculum setup, high quality performances and reliable operation. TCCDC held quite a few successful performances such as the 2009 annual production (Dance of the Joy) and the 2010 Mother's Tribune show. Furthermore, TCCDC also dedicated to out reaching and improving communities diversification through out all kinds of concerts, dance competition as well as local theme events and performances. Speaking of excellence and high level of performance, five students from TCCDC brought back three first-place and one second-place trophies from the North American Dance Competition in May of 2010.

With the quality, diversity, and social responsibility, TCCDC is truly the most promising Chinese dance center in the Twin Cities.


Huanru Zhang: Artistic director and Chinese folk dance instructor. Huanru earned her B.A. degree from Hubei Institute of Arts. She also studied Latin dance in Beijing Dance Academy as well as Choreography Education in Nanjing Art Institute. She has won many awards at various national and international dance competitions. Huanru has served as the artistic director and dance instructor at TCCDC since 2009. The brand of "Joy of Dance" she created embeds the nature of happiness and culture diversity. "Joy of Dance" – the annual production she directs and choreographies has become a major event for celebrating Chinese New Year in Asian communities. 

张欢茹: TCCDC艺术总监 南京市人.本科毕业于湖北艺术学院,相继在北京舞蹈学院专职进修拉丁舞获大专文凭,和专职进修南京艺术学院导演系舞蹈编导大专文凭。曾任南京神美文化艺术公司法人总经理;南京神美时装舞蹈艺术团团长及艺术总监。从事舞蹈实业后她曾多次参加国内外的一些大型舞蹈比赛并多次获大奖,其中有18个一、二等奖项来自于中央电视台、中国少儿舞蹈比赛、国际(德国)民族民间舞蹈比赛和国际标准交谊舞大赛等等。还多次被南京电视台和江苏省重大舞蹈比赛组织聘请为主评委。2009来美国任双城华人舞蹈中心艺术总监和指导教师,她在每年中国春节之际精心策划编导的迎新春大型歌舞晚会<锦绣中华> Dance of Joy 受到华人社区各界和美国主流社会的高度评价。在美任教的五年时间里她先后发表了《中国舞特色》《中国舞风格》《曼妙心照》《让蹒跚走向优美》等论文,结合她的实地教学分别谈论和论述了中国古典舞,民族民间舞历史文化来源和发展方向。她对不同的学生来源,不同学员年龄和学生的不同要求所制定的详细的教学计划受到学生和家长的认同和好评。几年来在她的耕耘和指导下学生们的舞蹈技能有了飞跃的提高。2009年8月她送双城华人舞蹈中心的学生去中国参加中国青岛中国少儿舞蹈比赛一举获得金奖。2010年5月温哥华北美中国舞蹈大赛中在参赛的4个舞蹈中3个获一等奖,一个获二等奖。接着在2011年5月明州首届亚洲舞蹈大赛中只有一个舞蹈参赛并拿回民族舞蹈比赛第二名。2013年7月明州第一界'中国舞'国际舞蹈大赛中由她指导的中国民族,民间舞蹈获得了9个一等奖,2个二等奖。并且由她辅导的芭蕾舞独舞荣获一等奖。三个专家评为给予她高度的评价。2012年8月TCCDC双城华人舞蹈中心参加明尼苏达州第十九届艺术节长达一周的演出,有世界163个国家的文艺团体参加了这次活动。活动中经观众的评选双城华人舞蹈中心被评为二十三个最优秀团体中的排名第三,受得美国观众的好评和赞赏。她在从事中国古典舞、民族民间舞蹈事业的40多年期间将中国文化发扬光大,由于她长期以来坚持不懈的学习和接受新的知识,使她在舞蹈领域中取得了辉煌的成就。


Yan Hass: Traditional dance instructor. She has performed Chinese ethnic dance for 20 years. After she joins TCCDC, Yan has displayed various dance skills in the lead, duet, and solo roles. She is the first prize award winner in Chinese Dance Competition of Minnesota. She teaches children dance class. Yan has been proudly involved in volunteering for community Chinese dance outreaches at many local schools, companies and cultural events, festival celebrations and parties over the years.     


Dao Lan: Folks dance instructor. Dao Lan graduated from the professional Yunnan Arts Institute, the largest dance institute in China that offers the most diverse minority dance education. Dao Lan took advanced Hmong Dance courses and obtained her teaching and performance licenses. She repeatedly toured through South Korea, Thailand, Myanmar, and Macau performing for cultural experiences. Dao Lan moved to the United States in 2003 to pursue Hmong Dance teaching in Minnesota.


 Jovi Zhao: Latin dance instructor. He studied ballroom dance at the College of Beijing International Standard Dance. Jovi  earned his B.A. degree at Guangzhou Institute of Physical Education. He  was honored as the Class B performer of the international Standard Dance in 2009, and received numerous awards at national dance competitions.


 Ningsheng Huang: Certified Taichi Master, Chinese Taichi/KungFu instructor. Ningsheng has taught and practiced Taichi and Kungfu art for years in various Chinese communities and colleges in Twin Cities. In 2007, he went to Zhengzhou, Henan province of China to learn the famous Chen style Taichi at the 9th International Taichi Advanced Master Training class.


 ​Jun Zhou: Guest composer. He is the resident conductor of the China Opera and Ballet Theatre. Jun graduated from the Composition Department of Xi An and Shanghai Conservatory of Music. His directing style is delicate and full of affinity. Jun edited the dance music of "Rhythm of Sky". In this show, he creates the music for the song of "Coming of You" performed by Guest Soprano Lili Fang.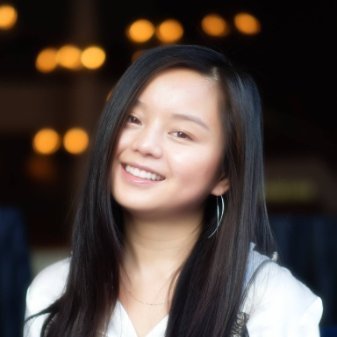 ​Luyao Che: Instrumental teacher and Performer, Before Luyao studied Music Performance at the internationally-renowned Xi'an University of Arts and Science in Xi'an China. During her studies, she was recognized for her outstanding musical talent at competitions including the First Beijing Invitation Contest in Ruan, the Second International Chinese Instrumental Competition, and the Second Shaanxi Folk Musical Instrumental Competition, among others. Using this expertise, she will give professional level performances at our authentic Chinese events and offer high-quality lessons to students who want to learn this traditional instrument.